Getting Started
It is COMPULSORY to all laboratory users to PASS the assessment and show the lab personnel your Safety Passport Certificate prior entering the laboratory.
NOTE:
Kindly click HERE for the enrolment guideline.
Go to https://ulearn.utp.edu.my/ (ULearn) "or" https://ulearnx.utp.edu.my/ (ULearnX), sign in, enrol the "LMG Safety Passport" module, and complete the assessment.
Director Message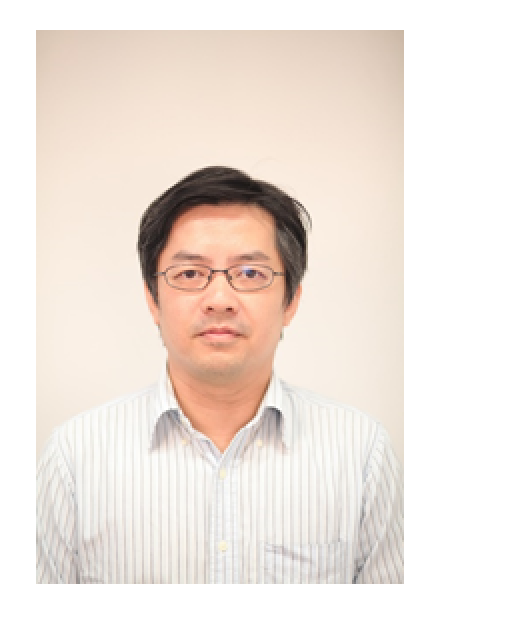 The Institute Health and analytics has been created since October 2017. It includes 26 members doing their research in one national research center (HICOE CISIR) and three research groups. It has an international established expertise in signal processing and image processing for neural signal and medical imaging applications. His international network includes partners from all continents. With the synergy of the four research groups/center, going from biomechanical to augmented reality, the Institute core business are personalized care applications such as, to name a few, stress measurement and mitigation, epilepsy seizure prediction or stroke rehabilitation.
Vision
Institute of Health and Analytics will be recognised as a leading institute performing and translating health and analytics research to enhance human health and productive society.
Niche Area
Neurotechnology for Quality Education

Neurotechnology for Stress Management towards Productive Workforce and Healthy Lifestyle

Biomedical Implant Manufacturing and Rehabilitation

Stroke Assessment, Modeling and Rehabilitation

Wearable and visualization technology for health and well-being

Computer Aided Analytics and Diagnosis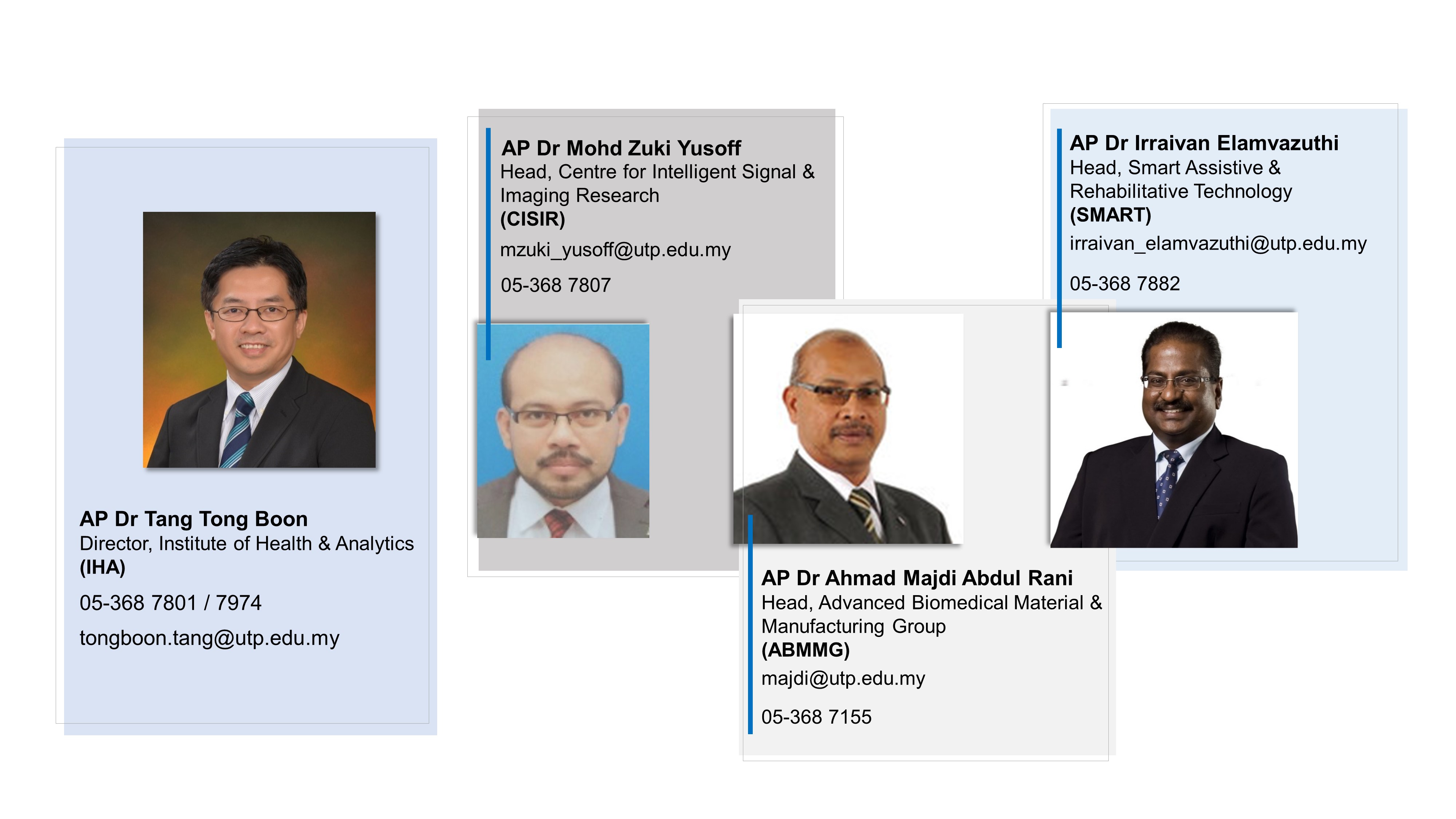 Leadership
Nadira Nordin
Senior Executive (Research Institute)
05-3687888
nadira.nordin@utp.edu.my
Location and hours of operation
| | | | |
| --- | --- | --- | --- |
| Centre for Intelligent Signal and Imaging Research (CISIR) | Monday - Friday | 9am - 5pm | |
| Advanced Biomedical Material & Manufacturing Group (ABMMG) | Monday - Friday | 8am - 5pm | |
| Smart Assistive and Rehabilitative Technology (SMART) | Monday - Friday | 9am - 5pm | 14-01-02F, UTP |
| Visualisation & Interaction Research Group (VISI) | Monday - Friday | 8am - 5pm | |
Links and Resources